Newsletter July/August 2022
Newsletter July/August 2022

Encouraging self-care for those with autoimmune inflammatory diseases
Welcome to our July/August 2022 edition
Welcome to Dragon Claw's July/August 2022 Newsletter, written and edited by our dedicated Volunteers. We are fortunate to share an extraordinary interview with Rheumatologist Dr. Daniel Lewis (make a cuppa and treat yourself with watching this important video)
Also, happy news with our release of Tiwi Video, Oz Summer and Maple Winter nutritious recipes; a fabulous patient story on Ulcerative Colitis (UC), Guts, no Glory, with a Critique by Dragon Dr. Robin who also has ulcerative colitis; our work for Indigenous Australia's NAIDOC week and a story by Carer/Companion Alasdair; ... Our partners Arthritis Aust. And Muscular Skeletal Org have reported on delays in receiving biologics and our regular updates on Dragon Talks, Calendar and partners contact details. Hope you enjoy the following stories, as much as we do in publishing them.
If you have any questions you would like us to research and publish, anonymously if you prefer, email our Dragon Talk's Dr. Charmaine This email address is being protected from spambots. You need JavaScript enabled to view it..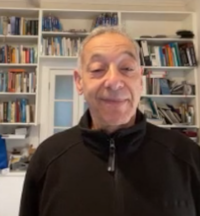 Dr. Daniel Lewis answers Dragon Patients' questions
Dr. Charmaine Jones, Dragon Talks Co-Facilitator, recently spoke to Dr. Daniel Lewis, Rheumatologist and Consultant Physician on a wide range of issues raised by the Dragon Talks Group. Dr. Lewis highlighted the importance of Patient Education to develop the patient's partnership with their Rheumatologist. He covers many important tips ranging from how to urgently secure a first appointment, keeping a health diary, etc. This interview is compulsive listening for those who want to learn and maintain their best possible health.
View the chat with Dr. Lewis by Clicking HERE
Dragon health education video work with Tiwi People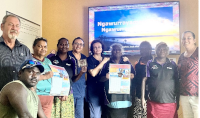 Tiwi Ambassador Tammy Abala presenting the Medication Adherence video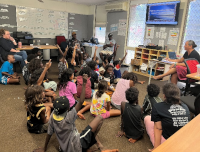 To Tiwi's Milikapiti Clinic Staff and presenting to school kids.
We are very happy to share our latest Indigenous Medication Adherence Video (4mins) which we produced in the Tiwi Islands acted by Tiwi people in their own language on their beautiful lands.
This video titled Ngawurrayamangamiya Ngawurrayamangajirri "Look after yourself, Look after one another" was funded by the Australian Commonwealth Government.
Dragon Claw's Tiwi Ambassador Tammy Abala has recently presented the video to all 4 Tiwi schools and 3 clinics where the video will be shown in the waiting rooms. Special Tiwi Design T shirts have been made with a QR code on the back of the shirts so Tiwi people can proudly share and view their video.
Dragon Claw is also arranging a painting competition for Tiwi Kids and we look forward to sharing this art at our next newsletter.
To watch the video Click HERE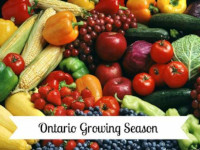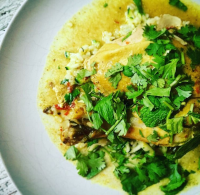 Seasons are changing…..have you adapted?
As the seasons change it is time to refamiliarise yourself with the new local produce that is now available and the different cooking methods that best suit the new climate.
For Northern and Southern Hemisphere recipes Click HERE
Guts, no glory
A compelling story on Ulcerative Colitis by Patient Jack Kerr published in The Canadian Medical Journal, followed by a critique by Australian Dragon Dr. Robin Murray, herself a patient of Ulcerative Colitis.
Please Click HERE to read the full article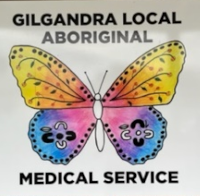 AUSTRALIA'S NAIDOC WEEK
In recognition of NAIDOC week, Dragon Claw is proud to be working with the new Aboriginal Medical Service at Gilgandra in Western NSW, where our Indigenous Health project leader Terry Jones recently visited. This visit was to support the promotion of the Western NSW 'Medicine Adherence' video which has been featured across the clinics that are part of Bila Muuji Aboriginal Corporation Health Service.
You can eee the video by Clicking HERE
To read more about NAIDOC week Click HERE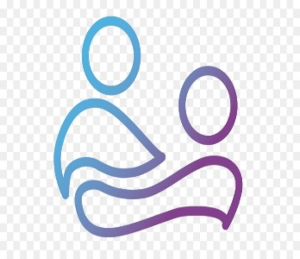 Your Partner's Support Corner
With all that is going on around you, how do you create a system that will help you in remembering what needs to be done, when, and the associated priority?
To learn more from Alasdair's storehouse of great ideas . . read on by Clicking HERE
Report re: delays in receiving biologics
Musculoskeletal Australia and Arthritis Australia conducted a survey in early 2022 to find out if people were experiencing delays in receiving scripts & access to their biologic and targeted synthetic DMARDs for their arthritis or other musculoskeletal condition/s.
The report is now available and the findings are concerning. Survey responses provided evidence of the serious impact of these delays on people's quality of life & ability to undertake daily activities.
Download the survey report by Clicking HERE
Dragon Talks

This article about our recent Dragon Talks takes on a slightly different format as we move to a bi-monthly publication of our Dragon Claw Newsletter. Read on to gain an insight into our exciting weekly Zoom meetings. . . .Read more
Contact National (Australia) Help Line

Our friends at Musculoskeletal Australia provide a contact free national Help Line!
Do you have questions about dealing with pain, your musculoskeletal condition/s, treatment options, COVID-19, or accessing services? Then be sure to call their nurses on their free Help Line. They're available weekdays between 9am-5pm on 1800 263 265.
Alternatively feel free to drop a line to our patient volunteers with your phone number and we are happy to give you a call by appointment This email address is being protected from spambots. You need JavaScript enabled to view it..
Here is MsK's newsletter MSK News

Call the toll-free national Arthritis Infoline on 1800 011 041 for information about arthritis and other musculoskeletal conditions including self-management, community programs, seminars, support groups, and other resources. The Arthritis Infoline is staffed by health professionals and specially trained volunteers in your state or territory who can answer most questions about living with arthritis.

We meet each week for conversation, support, and a programme with a presentation or a member's story.
Wednesday mornings at 10am AET for those living in Australia.
Tuesday evenings at 8pm ET for those living in Canada.
To see the Event Calendar Click Here
Medical Disclaimer
While all information in our newsletter has been researched, reviewed and presented with all due care, the content is provided for general education and information only.Information here is not intended to replace medical advice from a health professional and Dragon Claw does not accept any liability for any error or omission, injury, expense, loss or damage incurred by you or another party as a result of you using or relying on any information contained in our newsletter, on our website or any linked website. All users are urged to seek advice from a qualified health care professional for diagnosis and answers to their medical questions.