Newsletter March 2023
This email contains graphics, so if you don't see them, Click on this link
Newsletter March 2023

Encouraging self-care for those with autoimmune inflammatory diseases
Welcome to our March 2023 edition
Welcome to Dragon Claw's first 2023 quarterly Newsletter, written and edited by our dedicated, fabulous volunteers.
You will find out how our first few months are going with Oz's new Dragon Talks Mondays 7pm; our Patient Advocacy Work ensuring the Patient is at the centre of decisions made by Pharma and Government; update on our latest Indigenous Video project at Borroloola, our Canadian Carer Alasadair Cook with his wife, Dragon Susan Cook who suffers from MS , on his Canadian Province's Health Care study of priority needs for disability care at hospital versus home; and a report by Dragon Jill on the benefits / how-to of managing Oz's My Gov Records.
Don't forget to look at our Upcoming Events section at the end of this newsletter, covering our Dragon Talks topics for information and discussion – there will be a variety of topics that you will find helpful .
We are working on editing and uploading some of our presentation recordings, especially the current ones by our Movement guru, Jill Dunkley and Functional Nutritionist, Charlotte Hill. We shall announce our website postings, when available.
Yours in Self-Care Susan Hughes, Chair, Dragon Claw's Patient Advisory Committee. This email address is being protected from spambots. You need JavaScript enabled to view it.
Don't Forget Covid – please don't mingle in large groups of people, keep your mask on, social distance and sanitise! Remind people that you need extra special care when out in the world.
DRAGON TALKS TAKE 2 - Mondays 7pm
Michelle Clewett and Charlotte Hill,
Co-facilitators of Dragon Talk
Our successful Dragon Talks program held weekly 10am (Aust) and evening (Canadian) offers support and information zoom meetings and has been successfully serving our members since the beginning of COVID, under the leadership of co-facilitators Dr. Charmaine Jones and Paul Kett. We felt it was time to offer Aussie evening session, which would attract our employed patients and carers. Our two members Dragons Michelle and Charlotte kindly volunteered to be co-facilitators and what a great team they are!
Since the beginning this January we have already covered a varied and helpful agenda where this small enthusiastic group is slowly growing. Please spread the word dear members and refer your friends to This email address is being protected from spambots. You need JavaScript enabled to view it. for enquiries/registration – to try out this supportive program for anyone with an autoimmune inflammatory disease. To learn more about Michelle and Charlotte's work see the attached here.
Our new member's feedback:" I'm really enjoying it….I thought it would just be all about arthritis but the topics are varied and interesting" Rudy R. Diabetes Patient
The following is a table of topics already covered and to read what's planned over the next few months go to our Calendar Section.
| Date | Topic | Description |
| --- | --- | --- |
| 23/1 | Sugar | Dragon and Functional Nutritionist Charlotte led a discussion about the impacts of eating sugar, and shared helpful tips about how to reduce or avoid sugar in our diets as a means of decreasing stress and inflammation in the body. |
| 30/1 | Vulnerability (Part 1) | Dragon Michelle shared her recent experience with a 'vulnerability hangover', the emotional cringe we can experience after divulging something personal, and worry about what might happen as a result. We looked at research into courage, vulnerability, and connection to understand why vulnerability hangovers happen, and how to overcome them. |
| 6/2 | Vulnerability (Part 2) | A follow on from the previous week's topic where Dragons shared their own experiences with courage and vulnerability, and their reflections. |
| 13/2 | Coeliac Disease | Dragon Janita delivered an interesting and informative presentation about Coeliac Disease. Janita shared her lived experience with the disease, including following a strict gluten-free diet, and some things to consider when having a person with Coeliac Disease over for dinner. |
| 20/2 | Tips to upgrade your pantry | Dragon and Functional Nutritionist Charlotte shared helpful and practical suggestions about how to upgrade our pantry and fridge to support a whole food lifestyle, avoid hidden nasties, and find healthy alternatives as a means of reducing inflammation. |
| 27/2 | Writing as a tool for self-care | We explored the use of journalling as a tool for self-care for people with chronic illness. We looked at how journalling can help us to understand and manage our emotions, make sense of our experiences, and develop a deeper understanding of ourselves and our illness. |
| 6/3 | How to build a nutrient dense plate to support your blood sugar | Dragon and Functional Nutritionist Charlotte shared a useful framework and recipes to help us build healthy, well-balanced and nutrient-dense meals and snacks to nourish our bodies, balance blood sugar, and better manage autoimmune conditions. |
| 20/3/23 | Cross-cultural work | Dragons Lynda, Susan and Terry presented on some of the cross-cultural work of Dragon Claw to support First Australians with autoimmune inflammatory diseases. This includes working in collaboration with Indigenous communities to create patient resources and communicate information about AIIDs and associated medications in their own languages. Lynda also spoke about her work with a pharmaceutical company to develop and implement its Reconciliation Action Plan, and the importance of building trust and looking at things from each other's perspective to find common ground. |
| 27/3/2023 | Decluttering Part 1 | Facilitated by Dragon Michelle: Do you have clutter? How does it make you feel? Clutter can negatively impact our health and wellbeing, and yet dealing with it can be overwhelming. At this session we will share practical ideas to responsibly relieve ourselves of items we do not use/need, and organize the ones we do so that we can enjoy our space, spend more time doing the things we enjoy, and live more intentionally. |
Out and about – Dragon Patients' Advocacy Work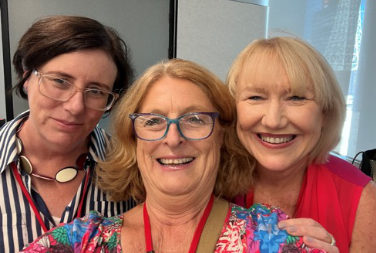 l-r Anne Single, Patient Voice Initiative; Susan Hughes, Dragon Claw Charity,
Deidre Mackechnie, G.M. of The Australian Patient Advocacy Alliance (APAA) .
As Dragon Claw is a member of The Australian Patient Advocacy Alliance (APAA), Susan Hughes represented DC by attending the Alliance's special forum held at Sydney's Pfizer venue on 16 March.
APAA's Chair, Nettie Burke opened the meeting by highlighting the unique gathering of both Patient Organisations and Industry (Medicine Makers), working together to improve Australia's Health Outcomes.
Nettie reported that based on previous its Patient Workshops , APAA's priority agenda items are Primary Care and Health Technology Assessment (HTA). HTA is the process of getting our new medicines onto the market and government subsidised. Australia is one of the slowest First World nations to process new medicines, probably costing countless lives or contributing to needless pain and suffering.
"It was a well delivered , professional forum of strong, experienced Patient and Pharma leaders, working together to identify best ways to develop effective pathways in delivering Primary Care and accessing affordable new medicines to combat our diseases". Susan said.
Presentations delivered by Anne Single of Patient Voice Initiative on HTA and Prof. Leanne Raven of Crohn's Disease on Primary Care were informative and inspiring. Our friends at Arthritis Australia CEO Jonathan Smithers and Louise Hardy, also presented "Impactful Arthritis Research - Creation of a consumer focussed National Strategy for Arthritis in Australia"
Good News Week – Congratulations Dragon Jill!
In the meantime, Dragon Nurse Jill Berensen, our Patient Voice Initiative delegate has received a grant to represent our members at the Patient Voice Initiative hosted HTA conference in Adelaide this June. We look forward to learning more about continued recommendations on HTA process by Jill, after this important conference.
WOMEN IN SCIENCES FORUM, Sydney 10th March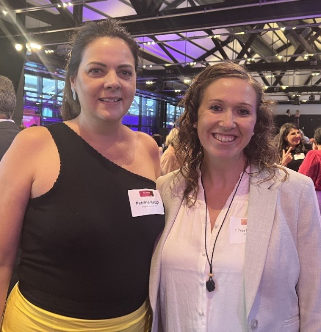 l-r Petrina Keogh, Stakeholder Relations Manager, Medicines Australia and our Dragon Charlotte Hill,
Functional Nutritionist and co-facilitator of Dragon Talks, weekly evening support meetings.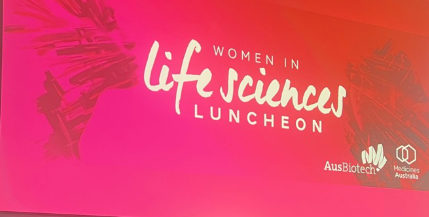 Dragon Charlotte Hill, Functional Nutritionist, Ankylosing Spondylitis Patient, represented Dragon Claw at the Women in Science forum hosted by Medicines Australia. Charlotte had the opportunity of talking about her role as co-facilitator of Dragon Talks 2, with Medicines Australia staff member Petrina Keogh, who is keen to promote this program for Patients with autoimmune inflammatory diseases.
Borroloola Northern Territory planning update
UPDATE on Dragon Claw's Borroloola Video Production
The Dragon team is busy continuing their planning work on its third Indigenous video production on Medication Adherence, located at the remote community of Borroloola in Northern Territory. This community is based south east of Katherine and is an 8 hours drive along a combination of single sealed and red dusty roads.
Our Team Leader Terry Jones recently held a zoom meeting coordinaating the planning schedule of this video production with our Darwin-based production team at TV Works, Jennifer Richards (Producer) and Ian Richards (Director) and also Antony King the Katherine-based Northern Territory Department Of Health Area Health Manager.
"Following two recce visits to Borroloola we have now gathered enough information from the Borroloola community Elders, clinic, school, local council, for our creative director to commence drafting our video messaging", said Terry.
"At this stage it's exciting to watch our work culminate into a creative, culturally authentic and realistic dialogue. Once this messaging is approved by the community representatives we will be starting our filming, with Borroloola residents featuring in the video", said Dragon, Terry.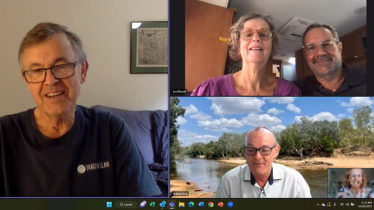 l-r Dragon Terry Jones, TV Works Jennifer and Ian Richards,
Antony King, NT Health Area Manager, Katherine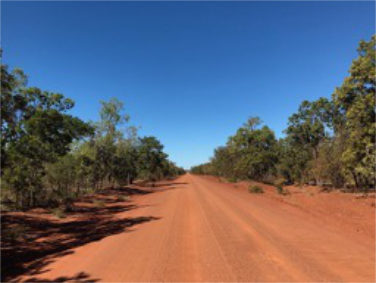 Savannah Way – road to Borroloola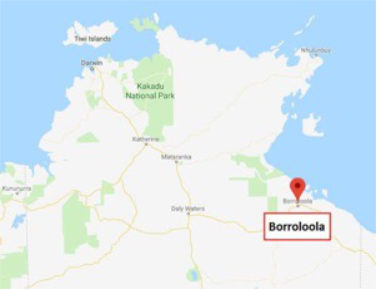 Top end map

Carer's Corner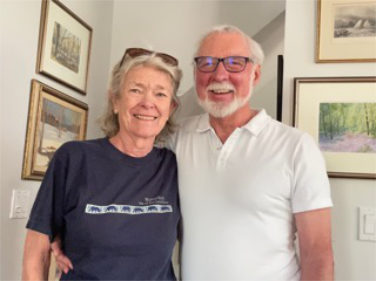 Dragons "Maple Susan" Cook, MS patient with husband and Carer, Alasdair Cook
Your Partner's Support Corner.
Here in Alberta, Canada, as in other Canadian Provinces, the Alberta Health Services, (AHS), have been struggling with the increasing costs of hospital and nursing home care, and finally initiated a study to look at the potential to create a partially funded, standardized, support system that would enable more people with debilitating illnesses and auto immune issues to be cared for at home rather than in the traditional long stay hospital units or nursing homes.
The study looked at two groups: one group of permanently hospitalized or nursing home patients, who were not palliative, where the entire care was supplied by part time doctors and full time nursing staff; the other group was comprised of patients who were being cared for in their homes by a family member with ad hoc support from the local Community Care nurses as requested.
Both groups were asked the same series of questions; Did anything significant happen this last week? What did you have to do for the patient on a daily basis? Did you need any special assistance during the week? Did you ask for, but did not receive, any special assistance during the week? Going forward to next week, what special assistance do you think you will need to make sure the patient receives the necessary care? What are you doing, as the carer, to look after yourself and re-charge?
Unfortunately, the result of the study for the permanently hospitalized or nursing home group is not at present publicly available.
For the group of patients who were being cared for by a family member at home, the study staff, mainly qualified nurses, managed to develop a relationship with the carers, and the questions and responses were more personally focussed. While we wait for the official publication of the results of both studies, as a participant in the second group, the family carers, I have been given permission to share the top ten findings with the Dragons, and here they are;
Information needs
Emotional support needs
Help with IADLs, (Intermittent Assisted Daily Living requirements.)
Help with ADLs, (Regular and scheduled Assisted Daily Living requirements.)
Respite
Self-care
Transportation
Finances
Anticipatory grief of the family carer
Anticipatory grief of the care recipient-sometimes openly shared but often seen as refusing help or being more "needy".
Most of the above findings, not in any order of importance, should be self-explanatory, however, if you want any further details I would be pleased to answer any questions you may have.
Meanwhile,
Keep smiling and striding into the future.
Alasdair Cook, member of Dragon Talk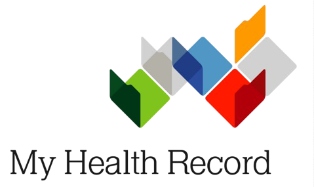 By Dragon Jill Berensen, Retired Nurse and RA Patient
My Aussie Health Record
Much controversy has occurred regarding the Federal Government's
Individual Health Records, especially security and transparency or "Who can see our data and why?"
Dragon Jill Berensen, retired nurse of 40 years, outlines the benefits and functions.
My Health Record is a safe and secure place where your key health information can be kept. You decide what is in your record and who can access it – putting you in control. Best of all, your record is available wherever you go, whenever you need it.My Health Record can give you a more complete picture of your health and is available to you and your healthcare providers whenever it's needed, including in an emergency.
Your Key Health information.
Personally controlled.
Part of a national system.
Accessible at all times.
Protected.
So, unless you 'opted out' when asked years ago, you all have a My Health Record.
Some of the advantages of having the MHR is that you don't need to carry a paper copy of your health history or medications around with you. It is a detailed view of your health over time, at least 97%.
Another advantage is, if travelling around Australia and you need to visit a GP or are hospitalised, your health record is on-line. Also, in case of emergencies like car accidents or stroke and you are taken to hospital unconscious, your health record will be accessed.
99% of GP's and 97% of hospitals are registered to access My Health Records and there are significant penalties for misuse.
As stated above, you are in total control of your MHR, which means you can restrict specific records, restrict and nominate specific viewers or issue blanket restrictions. Also, if accessed without your knowledge, you will receive an SMS and/or email. An important part of your control is providing your detailed personal Profile, Emergency Contacts and Notification Settings.
Regarding Pathology Reports, there is a 7 day delay in uploading while the person who requisitioned the tests views the results, except for emergency tests eg in the case of Type 1 Diabetes results. It is the Pathology providers who upload the information and not the referrer.
As for Allied Health Providers, they can register to view results but as yet are unable to upload anything. Again this is in your control. eScripts are also uploaded to MHR. Also, hopefully this month, a Commonwealth agency will be launching a MHR App to Android and iPhones to promote easy access to your health records.
When travelling overseas, your phone would need to be active locally for verifications. So you would need a local microchip placed in your phone.
To access your MHR you need to log into My Gov, where you will find online learning modules.
Sign in to My Gov.
Link My Health Record in My Gov.
Verify identity.
Set up your MHR.

We meet each week for conversation, support, and a programme with a presentation or a member's story. There are two sessions to choose from, or you are welcome to attend both:
Wednesday mornings at 10 am for those living in Australia, and Tuesday evenings at 6 pm for those living in Canada's Eastern Time Zone (email Charmaine or Paul to receive the link).
Monday evenings at 7pm, Australian Eastern Standard Time (email This email address is being protected from spambots. You need JavaScript enabled to view it. to receive the link).
Tues 6pm Canada/ Wed 10am Aust.
April 4/5: Linda movement #4/5
April 11/12: Guest speaker "Precision Medicine"
April 18/19: Mindful movement #5/5
April 25/26: coffee
May 2/3: one dragon's story with MS
May 9/10: Guest physician - JIA
May 16/17: guest couple both living with MS
May 23/24: coffee
May 29/30: guest blogger - living with RA
June 6/7: dragon Charlotte "revamping your pantry"
June 13/14: dragons Cheryl & Michelle - journalling
June 20/21: dragon Terry - the final cut of the latest video
June 27/28: coffee
– Monday 7pm Eastern Standard time, Australia. (Recordings available for Canadian members)
| Date | Topic | Description |
| --- | --- | --- |
| 3/4/23 | Dragon Claw pillars overview & self assessment | A session to explore and self reflect on the Dragon Claw Pillars of Sleep, Disease monitoring & medicine adherence, Movement, Nutrition and Mind & Body. This will be an interactive session where you can self assess on how you are progressing against each pillar and whether you would like to focus into the future. |
| 10/4/23 | Easter (no meeting) | - |
| 17/4/23 | Nutrition Q&A | An opportunity to ask Dragon Charlotte, a Functional Nutritionist, any questions about nutrition. As reminder, we have a library of previous Dragon Talks videos (including on nutrition) which are always available to watch when you have time. Here is the link: https://vimeo.com/user121908917/videos |
| 24/4/23 | Decluttering (part 2) Living more intentionally | Is clutter holding you back? Decluttering is about removing things from your life that do not serve a purpose or add value to your life. Join us for a discussion about working out what is important to you so that you can let go of things that don't matter. This is the second in a series of talks about surrounding ourselves with things, people, and activities that keep us well. |
| 1/5/23 | Book review | Dragon Janita will present a book review. |
| 8/5/23 | Genetic Testing with Deb Grimes | Guest Speaker Deb Grimes, a Functional Nutritionist, will dive into the power of genetic testing and how understanding your genetic blueprint, alongside managing the body's environment, can support you in management of your autoimmune condition(s). Deb became passionate about nutrigenomics as part of her own journey with Ankylosing Spondylitis. |
| 15/5/23 | Follow up on Dragon Claw pillars / Coffee Time | An opportunity to catch up as a community and to share any realisations / ah-ha moments that have may have arisen since the "Dragon Claw pillars overview & self assessment" session. |
| 22/5/23 | Environmental Swaps for Household items | Dragon Charlotte will support you to understand how and why to upgrade common household items to support your health. For example: common kitchen equipment such as sauce pans and tupperware containers, cleaning products and personal care products. |
Please share with anyone with an autoimmune condition who might benefit from a safe space to share and learn. Weekly Australia Wed 10am Canada Tues 6pm evening Enquiries for zoom link This email address is being protected from spambots. You need JavaScript enabled to view it. or This email address is being protected from spambots. You need JavaScript enabled to view it.
Or Weekly Mondays 7pm Australia (Eastern Standard Time) This email address is being protected from spambots. You need JavaScript enabled to view it.
If you have any questions you would like us to research and publish, anonymously if you prefer, email our Dragon Talk's Dr. Charmaine This email address is being protected from spambots. You need JavaScript enabled to view it. .
National Help Lines with Muscular Skeletal Org, Arthritis Australia and Crohn's and Colitis Aust.

Our friends at Musculoskeletal Australia provide a contact free national Help Line!
Do you have questions about dealing with pain, your musculoskeletal condition/s, treatment options, COVID-19, or accessing services? Then be sure to call their nurses on their free Help Line. They're available weekdays between 9am-5pm on 1800 263 265.
Alternatively feel free to drop a line to our patient volunteers with your phone number and we are happy to give you a call by appointment This email address is being protected from spambots. You need JavaScript enabled to view it..
Here is MsK's newsletter MSK News

Call the toll-free national Arthritis Infoline on 1800 011 041 for information about arthritis and other musculoskeletal conditions including self-management, community programs, seminars, support groups, and other resources. The Arthritis Infoline is staffed by health professionals and specially trained volunteers in your state or territory who can answer most questions about living with arthritis.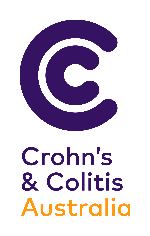 For our 100,000 friends with Crohns and Colitis Disease – crohnsandcolitis.org.au
National helpline 1800 138 029


Medical Disclaimer
While all information in our newsletter has been researched, reviewed and presented with all due care, the content is provided for general education and information only.Information here is not intended to replace medical advice from a health professional and Dragon Claw does not accept any liability for any error or omission, injury, expense, loss or damage incurred by you or another party as a result of you using or relying on any information contained in our newsletter, on our website or any linked website. All users are urged to seek advice from a qualified health care professional for diagnosis and answers to their medical questions.


Not interested any more? {unsubscribe}Unsubscribe{/unsubscribe}