Newsletter December 2021
| | |
| --- | --- |
| | Newsletter December 2021 |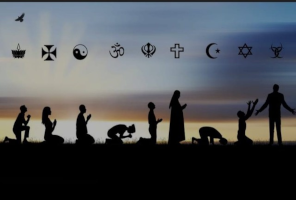 Message from our Chair
Welcome to the Dragon December News. Our Chair writes about our defining events and growth throughout this year and highlights this edition's stories, especially managing this season's festivities, avoiding January flares and healthy eating. To read more Click here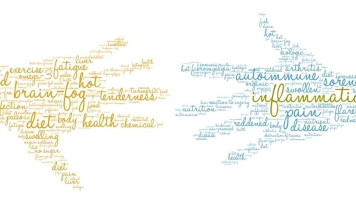 Avoiding a flare over January
The holiday season can be a time of flare-ups for those of us with autoimmune disease. The uptick in social gatherings, planned events, a crazy schedule, no time for exercise and the constant temptation of sugary snacks and unpredictable portions, a change in our sleep patterns - these can all lead to an unraveling of our foundational routine that keeps our inflammation at bay.
Andrea Wool of www.getautoimmunestrong.com, suggests 5 Key Action Steps that might help keep our flares at bay. To read more Click Here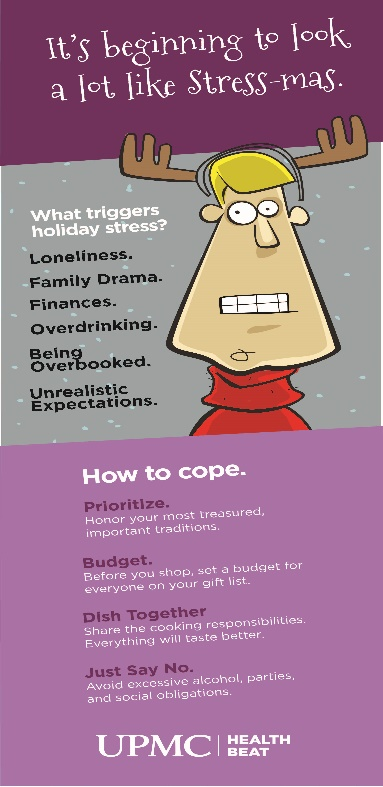 Staying Centred during the Holiday Season
This will be our first Holiday season out of lockdown! At first we may all think "Terrific!! Seeing family and dear friends, enjoying beautiful food, presents, dressing up, glasses of wine, Christmas tree decorating! How wonderful! But then second thoughts….here are some great tips to manage crowds, too many activities, feeling lonely or too busy Click here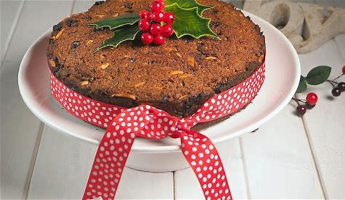 Healthy Christmas Eating
Food can cause much joy over the holiday period but at the same time be a source of stress, especially if food is a big part of managing your autoimmune condition - like it is for me. Here are some tips to help you with food over the holiday season whilst still setting you up for success in 2022. Food after all is supposed to be a tool to help us celebrate over the holidays and is something to be enjoyed rather than cause stress. Let's keep it that way. Read on for helpful tips and yum recipes including Roast parsnips, Mushroom Paleo Stuffing, Maple and Orange glazed Ham and Paleo Christmas Cake.
To read more Click Here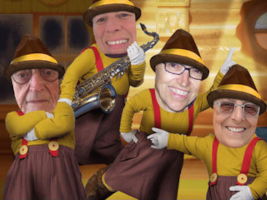 Greetings by Canadian and Oz dragon volunteers
Click on this is a fun link of greeting from our Maple Patient Advisory dragons!
Greetings from a few of our Aussie dragons enjoying lunch at Jackie Morris's Sydney home.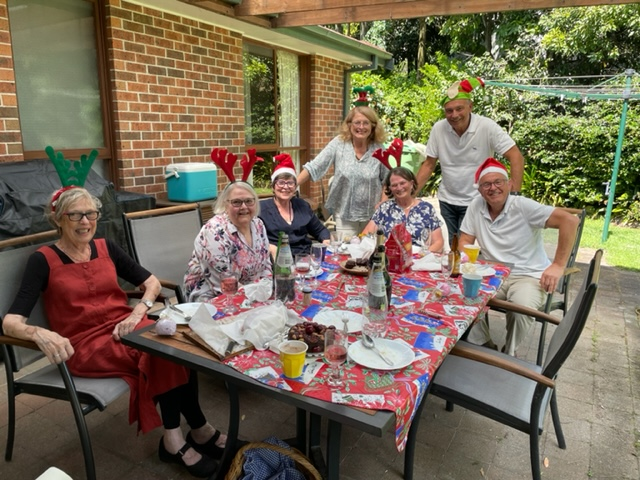 l-r Dr. Robin Murray, Nurse Jill Berensen, Annette Guterres OAM, Susan Hughes, Host Jackie Morris, Denis Tebbutt and Terry Jones.
Missed you Jan in Melbourne, Charlotte on leave, Andrew , Rebecca and Lynda
Dragon Talks

What happened in November and what were the key messages for us all?
November's Dragon Talks have been interesting, informative, and inspirational. Read further to hear about our weekly time together. You are most welcome to join us. Tuesday evenings at 6 pm (EST) for North America; 10 am Wednesday morning for Australia. To Read more Click here

Contact National (Australia) Help Line

Our friends at Musculoskeletal Australia provide a contact free national Help Line!
Do you have questions about dealing with pain, your musculoskeletal condition/s, treatment options, COVID-19, or accessing services? Then be sure to call their nurses on their free Help Line. They're available weekdays between 9am-5pm on 1800 263 265.
Alternatively feel free to drop a line to our patient volunteers with your phone number and we are happy to give you a call by appointment This email address is being protected from spambots. You need JavaScript enabled to view it..

We meet each week for conversation, support, and a programme with a presentation or a member's story. Wednesday mornings at 10 am for those living in Australia, and Tuesday evenings at 7 pm for those living in Canada's Eastern Time Zone. Note: Time will change to 6 pm EST on November 9 as Canada returns to standard time.


To see the Event Calendar Click Here
Medical Disclaimer
While all information in our newsletter has been researched, reviewed and presented with all due care, the content is provided for general education and information only.Information here is not intended to replace medical advice from a health professional and Dragon Claw does not accept any liability for any error or omission, injury, expense, loss or damage incurred by you or another party as a result of you using or relying on any information contained in our newsletter, on our website or any linked website. All users are urged to seek advice from a qualified health care professional for diagnosis and answers to their medical questions.