Newsletter February 2020
| | |
| --- | --- |
| | Newsletter February 2020 |
Announcement
Michael Gill, Founder retires from executive engagement with DCCL
As we enter a new decade, Dragon Claw has completed five years of developing online resources and support for our community and is looking forward to another energetic and exciting period of growth and contribution to the wellbeing of those impacted by auto-immune conditions. We are entering a period during which greater levels of collaboration and partnering will have a positive impact on the community across Australia and beyond.

Michael Gill founded Dragon Claw and his vision and unending drive through his RA have led us to where we are today, a full Charity with Deductible Grant Recipient status with the ATO. His energy and passion for video saw DCCL successfully complete its first major health project with a grant from the federal department of health and co-sponsored by Janssen Australia. Over the past six years DC has grown substantially from a tiny charity to what it is today. A membership across 12 countries, a representative in Canada, a positive cash position and a growing reputation.

However, Michael has now decided that the time is right for him to step aside as a director and active executive and to focus on other activities and interests. He will remain a passionate member of Dragon Claw and active in the international community that have embraced him for his knowledge and commitment to this disease.

The Board fully support Michael's decision and are preparing to review the challenges of this decade and to ensure that his excellent foundation touches a larger and broader base in the future. As a volunteer group Dragon Claw is always interested in those who would like to engage, make a contribution or have the time and commitment to work within this passionate team.

We would like to take this opportunity to formally recognize the immense and valuable contribution that Michael has made driven by his experience and belief that "No one should have to endure what I experienced after my diagnosis". That is why Dragon Claw is an important community and website of valuable information for those diagnosed and for those supporting their loved ones or for practitioners in a clinical setting. We remain committed to encouraging the self-care and the development of more enriched and rewarding lifestyles while taming the Dragon within that is our diagnosis.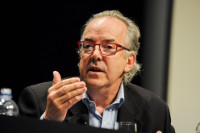 AGM
The 2018/9 fiscal year Annual General Meeting (AGM) will take place on Tuesday 24th March 2020 at 8pm (AEST). It will be conducted as an online meeting in the digital spirit of Dragon. If you wish to participate then please reply with your contact details to:

This email address is being protected from spambots. You need JavaScript enabled to view it.t
and place the following in the Subject line:

2018/19 AGM Attendance
Glucosamine in the treatment of osteoarthritis
The following jount statement was kindly provided by Arthritis Australia & the Australian Rheumatology Association
------------------------------------------------------------------------------------------------------------------------------------------------------------------------------------------
Australian Rheumatology Association and Arthritis Australia Statement regarding the use of glucosamine for the treatment of Osteoarthritis Recent media reports have raised concern over the use of glucosamine in the treatment of osteoarthritis.
These reports appear to be based on two unrelated recent events:
A change in recommendation by the American College of Rheumatology (ACR) [1] In October 2019 the ACR updated their guidelines for the management of osteoarthritis from a longstanding conditional recommendation against the use of glucosamine for osteoarthritis (on the basis that it probably does not help), to a strong recommendation against the use of glucosamine for osteoarthritis (on the basis that it convincingly does not help). They did not cite new safety concerns.
A recent paper highlighting the known risks associated with glucosamine, particularly in people with shellfish allergy [2] This paper reviewed 366 glucosamine related adverse drug reactions reported to the Therapeutic Goods Administration between 2000-2011, including 43 classified as severe, possibly related to the known risks of glucosamine in those with shellfish allergy. This highlights a valid concern but the number of adverse events needs to be considered in the context of the many hundreds of thousands of people who took glucosamine during that period. This suggests that severe adverse reactions are very uncommon.
Many other osteoarthritis treatment guidelines make conditional recommendations against the use of glucosamine on the basis that it probably does not help, including The Royal Australian College of General Practitioners guideline for the management knee and hip OA [3].
Arthritis Australia and Australian Rheumatology Association comment:
This information highlights growing evidence that glucosamine does not help people with osteoarthritis and is a reminder that people with shellfish allergy should not take glucosamine (which is commonly derived from shellfish). It does not identify any new safety concerns and should not cause undue alarm in people already taking glucosamine.
Comment from The Royal College of General Practitioners (RACGP):
Dr Harry Nespolon, President of the RACGP stated "The RACGP does not recommend the use of glucosamine as a way of preventing osteoarthritis. If you have concerns about using glucosamine or treatment for osteoarthritis I recommend you have a chat with your local GP about the options available to you."
References:
[1] https://www.rheumatology.org/Portals/0/Files/Osteoarthritis-Guideline-Early-View-2019.pdf
[2] https://www.ncbi.nlm.nih.gov/pubmed/31597786
[3] https://rheumatology.org.au/gps/clinical-guidelines.asp

Media Contacts:
Australian Rheumatology Association – T: 02 9252 2356 | E: This email address is being protected from spambots. You need JavaScript enabled to view it.
Arthritis Australia – T: 02 9518 4441 | E: This email address is being protected from spambots. You need JavaScript enabled to view it.
The Royal College of General Practitioners – T: 03 8699 0939 | E: This email address is being protected from spambots. You need JavaScript enabled to view it.
OMERACT Survey Request
Intro
OMERACT stands for Outcome Measures in Rheumatology and represents a community of patients, health professionals and researchers. OMERACT is an organisation that encourages Pharmaceutical companies to test new drugs properly and patient input is vital in this process.
We have been asked by OMERACT to see if any of our Members would be interested in undertaking a short, but very important, survey they have developed.

This survey will help support the work they are doing and we feel it's important to support these initiatives, as your contribution will help map the future of measurement in trials of shared decision-making interventions in rheumatology.

If you want to be part of this process, you can participate in a short online survey:

In this survey, they will ask you to…

1. Watch 2 short videos on OMERACT and shared decision-making
2. Answer a set of questions
3. Let them know if you wish to be involved in the next steps

If you want more information – read on, and if you don't, please skip to the survey link.
Description of the project
OMERACT work together with partners to improve the conduct of clinical trials by developing core sets of outcome domains. A core set of outcome domains is a short list of the most important outcomes (results or endpoints) that should be measured in every clinical trial.

The OMERACT working group for shared decision making has developed a draft core set of outcome domains for evaluating interventions, which can facilitate shared decision making in rheumatology.

They are now seeking the support of patients, health professionals and researchers who are willing to help them review this draft core set.
If you are interested in the topic of shared decision-making, you can be involved in the prioritisation and endorsement of the core outcome domains.
Participation
Because the methodology of OMERACT and the potential outcome domains for shared decision making interventions are not widely known, they would like to ask you to watch two 5-minute white board videos.

They explain what OMERACT is and what the shared decision making process looks like (video 1), and which outcomes are important when evaluating SDM interventions (video 2).

They hope that after watching the video, you will be willing to complete a short online survey to help them improve the clarity and relevance of the draft core set of outcome domains for shared decision making interventions in rheumatology. This should take about 10 to 15 minutes.

The Research Ethics Board at the Children's Hospital of Eastern Ontario (CHEO), Ottawa, Canada, has approved this study.

Your information will be anonymised and treated confidentially.

Click here to the participate in the survey

Please feel free to forward this invitation to individuals who might be interested in participating.

Thank you kindly for considering this survey request.
Please let OMERACT know if you have any questions at: This email address is being protected from spambots. You need JavaScript enabled to view it.
Donations

Dragon Claw is run by volunteers. None get paid so we use all funds for projects and our overheads are very low. Membership is free. We'd love you to become a monthly donor, which helps ensure a predictable steady stream of support. Notify us of your proposed donation HERE and we'll prepare a tax-deductible receipt.

Volunteers Needed

Dragon Claw Charity Ltd is a fully registered Australian charity and operates in the health promotion space. We focus exclusively on rheumatoid arthritis and lupus. Due to rapid growth and increasing opportunity we are seeking two people to fill the positions of Executive, joining the founding three. The executive team manages the organization with the support of a formal Board and a number of advisory groups. If you are interested to make a difference, can focus, deliver on agreed outcomes and have the ability to donate about 10 hours per week, then please consider Dragon Claw. These two positions are entirely volunteer as are all positions. Please visit our Website and if we pique your interest then send a one page application to This email address is being protected from spambots. You need JavaScript enabled to view it..

Aim

DragonClaw provides information, community and support.

Why the name?

Rheumatoid Disease (RD) can be felt like an unpleasant animal moving around the body biting and scratching.

Occasionally,the dragon rears up and breathes fire,which is felt as a flare, hence the name.

Our Patron

Dr. Mukesh Haikerwal AO former National President of the Australian Medical Association. He is currently a board member of Beyond Blue, Cancer Victoria and Brain Injury Australia. In addition, he is a professor at the School of Medicine, Flinders University, Adelaide. Encouraging self-care and care co-ordination to reduce isolation and stress.


| | |
| --- | --- |
| Disclaimer: The Site and the content and services made available on the website are provided on an "as is" and "as available" basis. Dragon Claw does not make and disclaims all express and implied warranties and representations, including, but not limited to, any implied warranty of fitness for a particular purpose, with regard to the Site, the Site content, or any advice or services provided through the Site to the extent permitted by law. Dragon Claw does not warrant that access to the Site or its content or services will be uninterrupted or error-free or that defects in the Site will be corrected. The advice, recommendations, information, and conclusions posted or emailed by other members of the Site may not in any way be vetted, approved or endorsed by Dragon Claw, and you use such information at your own risk | |